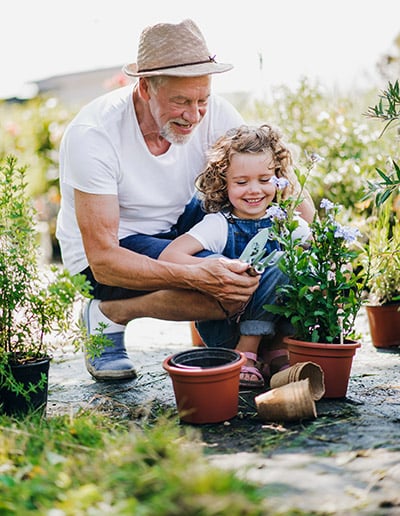 There are several components to a well-rounded estate plan. They may include the following:
Will. This document indicates who receives your assets upon your death and names the person who will handle distributing the estate (that is, the personal representative or executor). It will also name the guardian you choose to care for minor children. Note that a will won't supersede beneficiary designations. Most assets that go through the will also will go through probate, which can take some time and expense. A will may also be designed to pour over into a trust, should you choose to set up one. An estate planning attorney will generally help you create the will and add any future changes you desire.
Beneficiary Designations. Many assets can have a beneficiary designation attached to them. Typical assets that will pass to heirs by beneficiary designation are retirement accounts, life insurance, Health Savings Accounts, bank accounts, and brokerage accounts. These can be set up as easily as filling out a form on paper or online, and beneficiaries can be changed just as easily. Note that if an account has a beneficiary designation, then distribution of the account after death will not go through a will or trust and will pass directly to the named beneficiary. Receiving the assets will require a death certificate and proof that a person is the beneficiary. These assets will not go through probate and can be transferred to heirs relatively easily.
Power of Attorney. This is a document typically created by an attorney that names the person who can help you take care of your finances if you are unable.
Health Care Directive. This document details the kind of care you would like and the lengths you want medical professionals to go through to keep you alive in the event of a medical crisis. It also names your health care agent, who can make decisions for you if you are unable. This document can be part of an estate planning package created by your estate planning attorney. Or you might find a template that you can use at your medical clinic. It can become legal in many states simply by signing it in front of two signing witnesses.
HIPPA Release Form. These are becoming more popular. You can name people who can have access to your medical records if you are undergoing care. It's important to name your health care agent as well as any other people you would like in the loop regarding your care. Your estate planning attorney can help with this, as can your doctor's office.
Trust. A trust is a legal arrangement in which a trustee holds and manages assets for the benefit of one or more beneficiaries. Typical assets placed in a trust include real estate, brokerage and bank accounts, collectables, and even cars. The benefits of a trust are privacy, avoiding probate, and dictating how a beneficiary might receive assets over time and under what conditions. An attorney will draft the documents for a trust. The owner is called the grantor, and the trustee is the person who oversees the trust. They can be the same person (often the case for a revocable trust).
Digital Estate Plan. A digital estate consists of all of your digital assets, which could include the following:
Social media accounts, like Facebook and Twitter
Digital goods, like Amazon Kindle or Steam software
Intangible assets, such as digital real estate or cryptocurrency
The digital executor is the person you nominate to manage these issues. They can be the same as your personal representative or someone different. In addition to carefully documenting digital assets and accounts, be sure your digital executor has access to account passwords.